These mummy cake balls are perfect for Halloween. They are a fun and tasty treat! Not only that, the kids get super excited when you mention making a fun Halloween themed treat!
I think this has been the month of crafting in the kitchen… Which is basically just another way to say that we've been making and enjoying a lot of treats. It all started with these Crinkle Cookies.
We made them together a couple Sundays ago and the kids were loving every second of it! We were giggling and laughing and it was so fun. I'm constantly looking for more ways to have fun, so I decided to make these cake pops.
Mummy Cake Pops
The funny thing is… my kids didn't even know what a mummy was. Which didn't really matter, they were just loving all the white chocolate. But it was definitely interesting trying to explain that a mummy is a dead person wrapped in cloth that walks around on Halloween…
Creeeeeeeeeeepy!
What a weird holiday.
Anyway! Let's get down to business.
How to make Mummy Cake Pops
Mummy Cake Pops
Mummy Cake Balls and a fun and creepy Halloween treat!
Ingredients
1

box cake mix

I used devil's food cake

1

can frosting

I used cream cheese

2

bags melting chocolate

I used white

candy eyes
Instructions
Prepare your cake according to the package directions. Let cool and crumble.

Mix crumbled cake with frosting and form into 1 inch balls. Place in the freezer for at least a half hour. They are so much easier to work with when they are firm.

Melt the chocolate until it is a good spreading consistency. Place each ball on a straw, skewer or stick and spoon chocolate over top or roll the cake ball in the chocolate.

Carefully place on a plate and immediately place the eyes on. The kids love helping with this part!

Fill a bag with white chocolate and ribbon the chocolate over the face of the mummy however you like.

Let harden and cool in the fridge!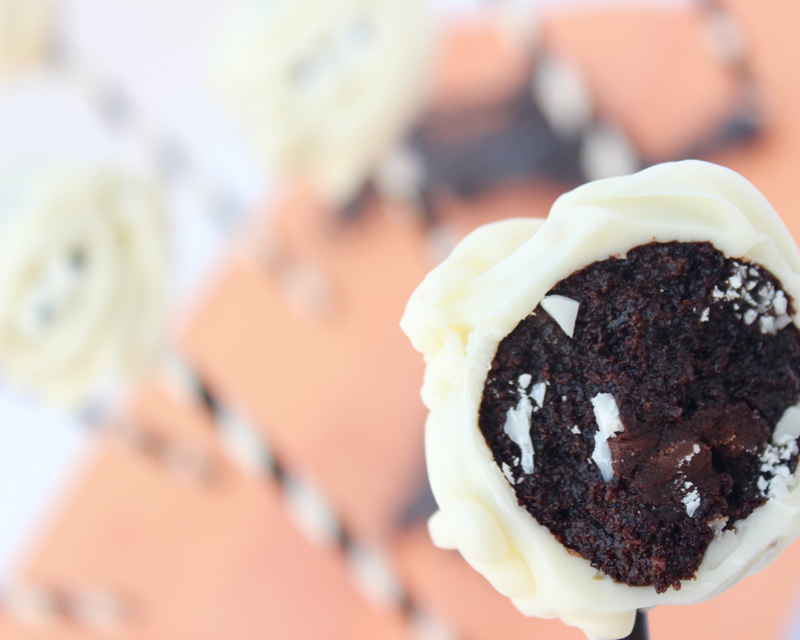 Eat up. This is probably the kids favorite part!!!
If I were to make this again, I would use a little less white chocolate! Our white chocolate layer was super thick!!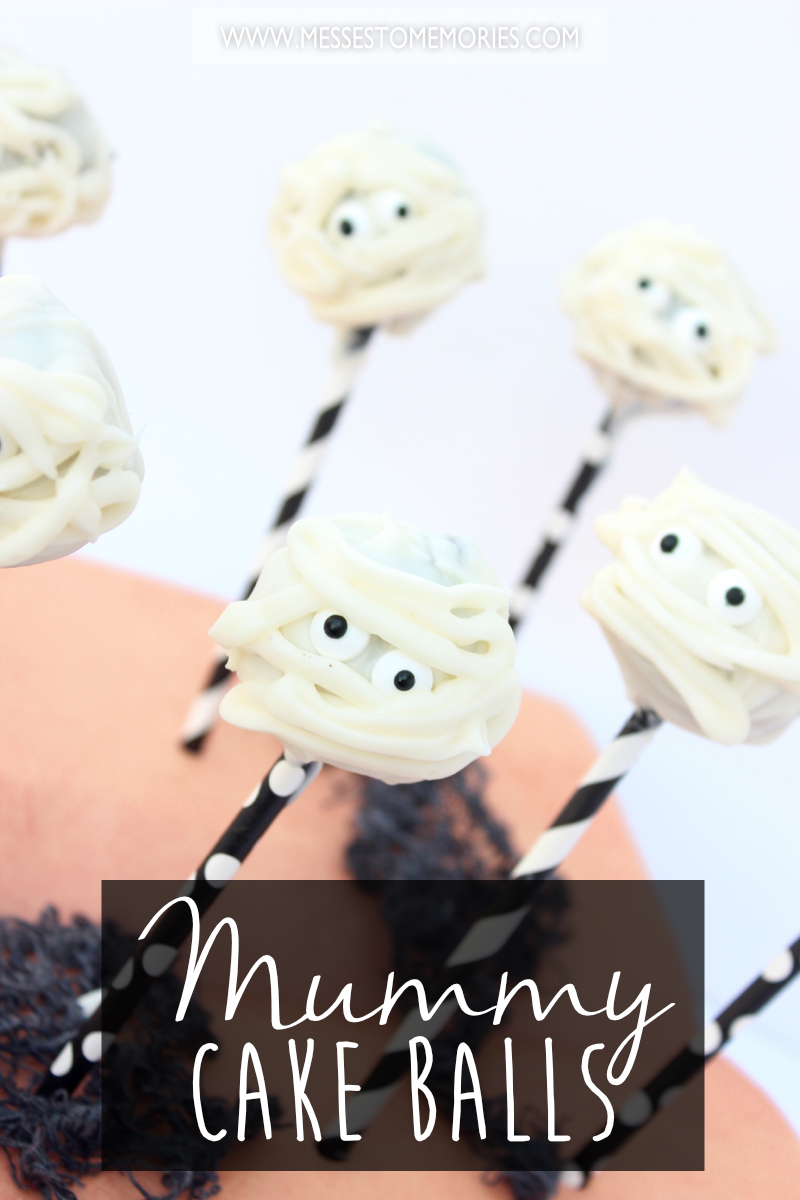 I'm a mean mom cause I actually made my kids wait a while before eating a cake ball. My reasoning for making them wait was that my son trailed behind me wiping up all the white chocolate that spilled on the table the whole time I was making them. I guess I figured he had enough sugar to last him until after dinner!
But I did let them eat an eye to make them feel better about waiting! I guess I'm not that mean after all.
Looking for more Halloween treats? Here is our favorite holiday tradition…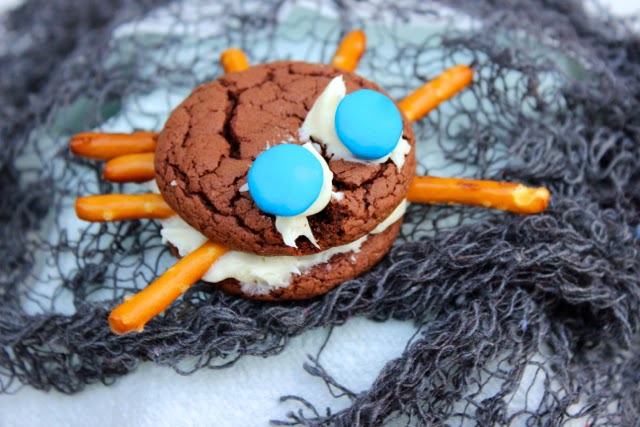 And fun for the kids entertainment: